Technology Oppression in Participatory Media
Original script in Arabic by Areej Mawasi at AlJazeera, AlMostashar Program: Link ما هو الاضطهاد الإلكتروني؟.
Translation to English by Reem Barakeh.
Link to Spanish translation: Opresión tecnológica en los medios participativos
With the ongoing advancements in digital media, it is essential to recognize the different forms of digital oppression that exist within systems development, user interface (UI), and user experience (UX). "Algorithmic Oppression" is one form of digital oppression that, according to Dr. Safiya Noble, takes place through technological and digital practices that perpetuate oppression and discriminate against users from marginalized communities. This sort of oppression is not random, but rather systematically incorporated within digital media platforms, and often reflects the social, cultural, and political structures and contexts of the world we live in, such as the dominance of white men in technology, political oppression, and economic marginalization. In such cases, digital media systems tend to show biased content which brings out a one-sided narrative. This is carried out by restricting the way technology is used, featuring content that holds prejudgments, and minimizing the spread of content shared by users from politically, economically, and socially oppressed groups.

These practices not only suppress freedom of digital expression and individuals' right to digital self-determination but also limit their interaction in collective participatory media. Hence, digital oppression is a reproduction of real-world oppression reflected in digital spaces. For instance, restricting the freedoms of journalists on the Internet acts as a continuation of targeting and suppressing them on the ground.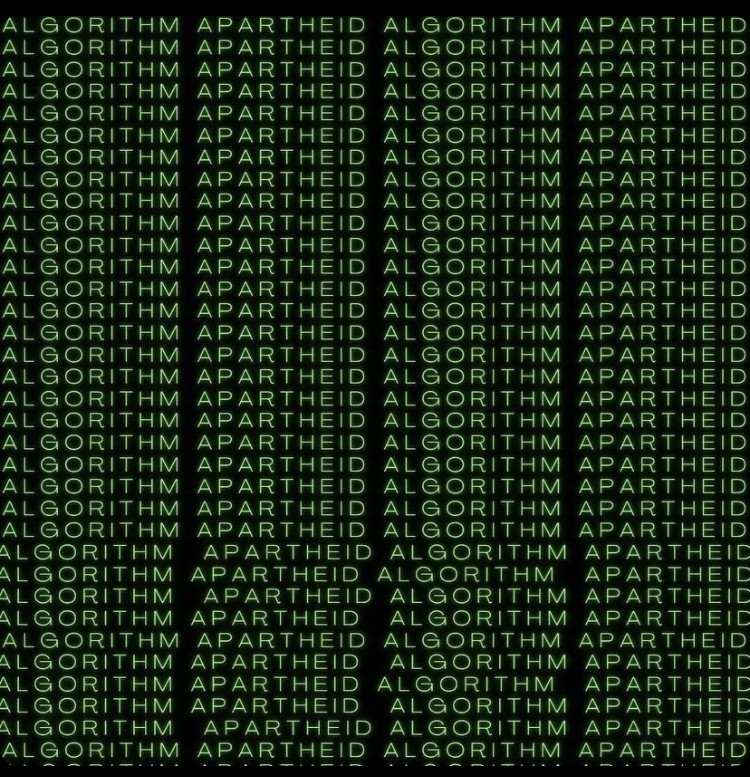 How have social media platforms suppressed the movement for Palestinians in May 2021 events?
There are several observations of digital oppression in the context of the pro-Palestinian narrative, some of which I will address. This oppression pertains to colonialism that the Palestinian people have been living, which apparently also transmitted to algorithms. One of the forms of algorithmic oppression is the systematic policy of social media companies to silence the Palestinian voice and the Palestinian narrative by:
Removing content under the guise of violating the platform's policies;
Detecting terminology and keywords that relate to the ongoing events and blocking them from some user accounts, thus preventing the spread of hashtags;
Patterns for suspending accounts of activists, influencers, and media professionals, as well as suspending the sharing of content for a certain period of time;
Limiting the live feature on some social media platforms (like, instagram), which is considered a strategic method of raising awareness and documenting the violence and events;
Systematically hiding event-related content from the followers' timeline and stories bar on Instagram, limiting the content spread, and minimizing interaction.
How can journalists and media institutions overcome or bypass these mechanisms?
In normal circumstances, social media platforms should guarantee freedom of digital expression and individuals' right to digital self-determination. However, as this is currently difficult to achieve, it is important to seek alternative ways to bypass these mechanisms through strategies that users follow, such as:
Dividing off the content and distributing it into different platforms by using different multimedia ( pictures, videos, voice records, infographics, text) instead of relying solely on one medium;
Fact-checking information being shared and providing accurate descriptions of the content, while making sure one is using reliable sources;
Deceiving the algorithm through linguistic and visual manipulation in sharing content;
Creating alternative accounts in case of emergency and informing followers of those accounts;
Verifying social media accounts in collaboration with social media platforms when possible;
Taking time to review materials before publishing, meaning, waiting to publish and disperse sharing at different times.